Do you know what Artificial Intelligence (AI) is? What does machine learning have to do with deep learning? What are the levels of data science and how can they help business decision makers? The employees of AUDI Hungária were curious about where AI is today and what it can be used for. That is why they invited renowned researchers and experts on the topic.
The employees of SZTAKI, EPIC InnoLabs and ELTE held 4 meaningful presentations, sharing their thoughts with the audience. The goal was for employees to understand the basic concepts of AI and see its most important areas of application; and with the help of these, they should be able to formulate innovation and development guidelines and proposals in their own environment.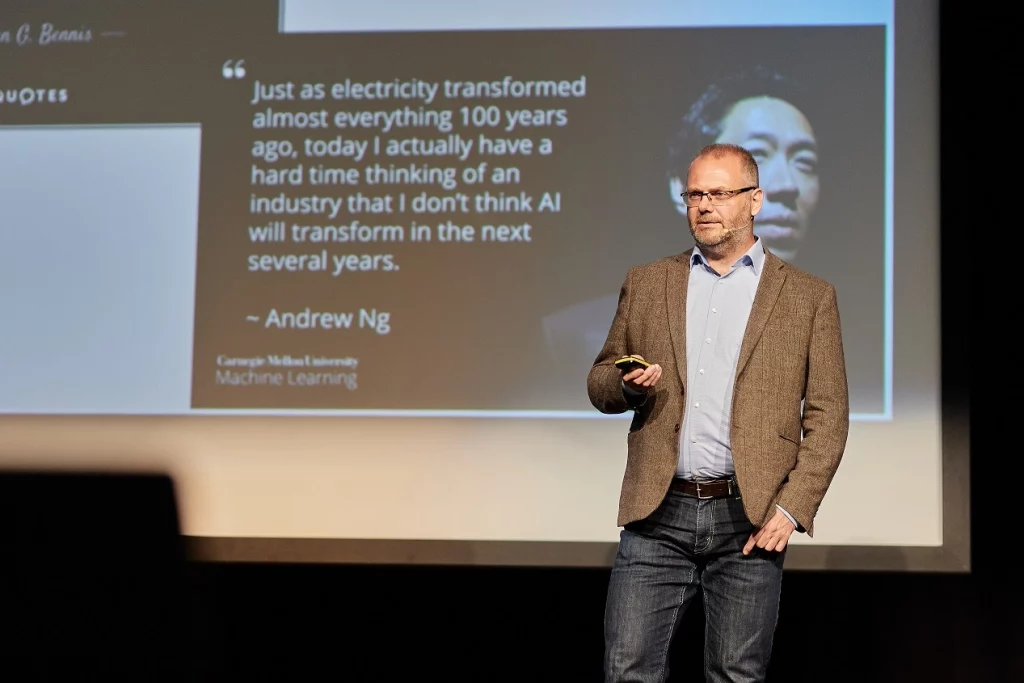 The main focus of the presentation was application orientation: how we can use AI to gain a real competitive advantage and extra profit. After the interpretation of the concepts, they looked for the points where AI can appear as a potential value-creating tool in an imaginary factory and its value chain. Through concrete examples, the participants were able to learn about the use of AI in the fields of production, warehousing, shipping, supplier and customer network management.
More than 200 employees participated in the program series.